FieldAgent Web - Create a Crop Season

Crop Seasons allow you to track different activities in your field, including planting, irrigation, and kernel counts. Once you've entered a planting activity, you'll receive growth stage notifications throughout the season.
To create an activity / crop season:
1. Select the field that where the activity will occur.
2. Click the + icon to start an activity.

3. Select the drop-down in Select Crop Season area, and then select Add Crop Season.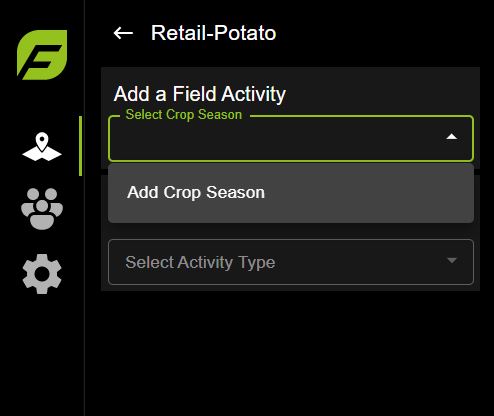 4. Enter the Start Date and End Date.
5. Select a crop type from the dropdown.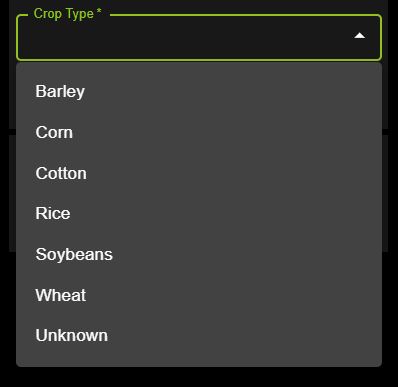 6. Type a name for the activity, for example, Spring Corn.
7. Select an activity from the New Field Activity dropdown.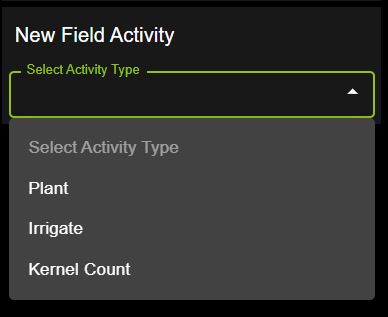 8. Enter the details in the Plant and Irrigation Details areas. The details will vary, depending upon the selected activity.
Plant Details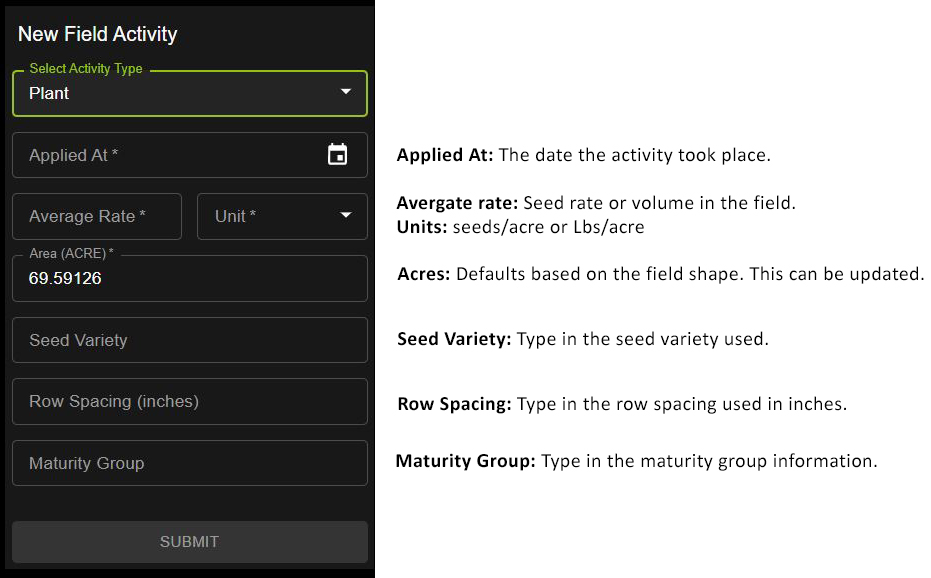 Irrigation Details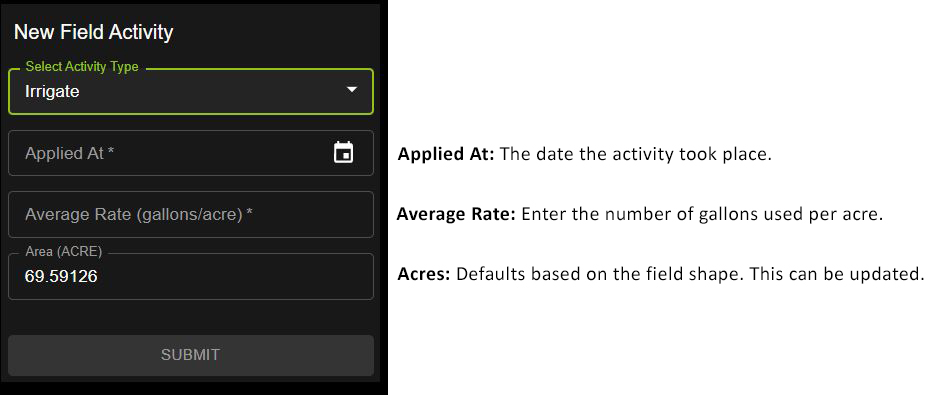 Related Articles

FieldAgent - Create and Share a Report

Create a Report in FieldAgent on Desktop FieldAgent Desktop has two options for creating reports; Basic and Detailed. Basic Report To generate a basic report: Open FieldAgent on Desktop. Navigate to the field you would like to generate a report on. ...

FieldAgent Web - User Guide

FieldAgent(R) Web App User Guide English Engineered in Minneapolis, MN, USA 1 September 2022 Doc #67001 Rev F Copyright © 2022. All rights reserved. Trademark Notice FieldAgent is a registered trademark of Sentera. Other featured words or symbols, ...

FieldAgent Web - Notifications

FieldAgent Notifications provide insight into key field-level events, such as extreme weather conditions, to identify where to focus scouting activities. FieldAgent Notifications are only sent for fields that have an active crop season. Crop seasons ...

FieldAgent Web - Accessing Weather Data

In FieldAgent, get historical weather information, such as number of growing degree days (GDD), precipitation amounts (daily and cumulative), solar radiation, and daily high and low temperatures. Notifications are also available for field-level ...

FieldAgent Web - Tassel Count: End-to-End Walkthrough

Visit FieldAgent.sentera.com This page walks through the tassel count process on the FieldAgent web app (requires a web connection), but it can also be completed at the field edge with FieldAgent Desktop (no internet required). BEFORE PROCEEDING, ...