FieldAgent Mobile - How to set front and side overlap
When planning a mission in FieldAgent mobile you now have the option to choose separate front and side overlap values.

To configure these settings:
- Click on the mission plan in the timeline.
- Select the preset menu to edit parameters
- Click the Separate Overlap button in the advanced parameters section.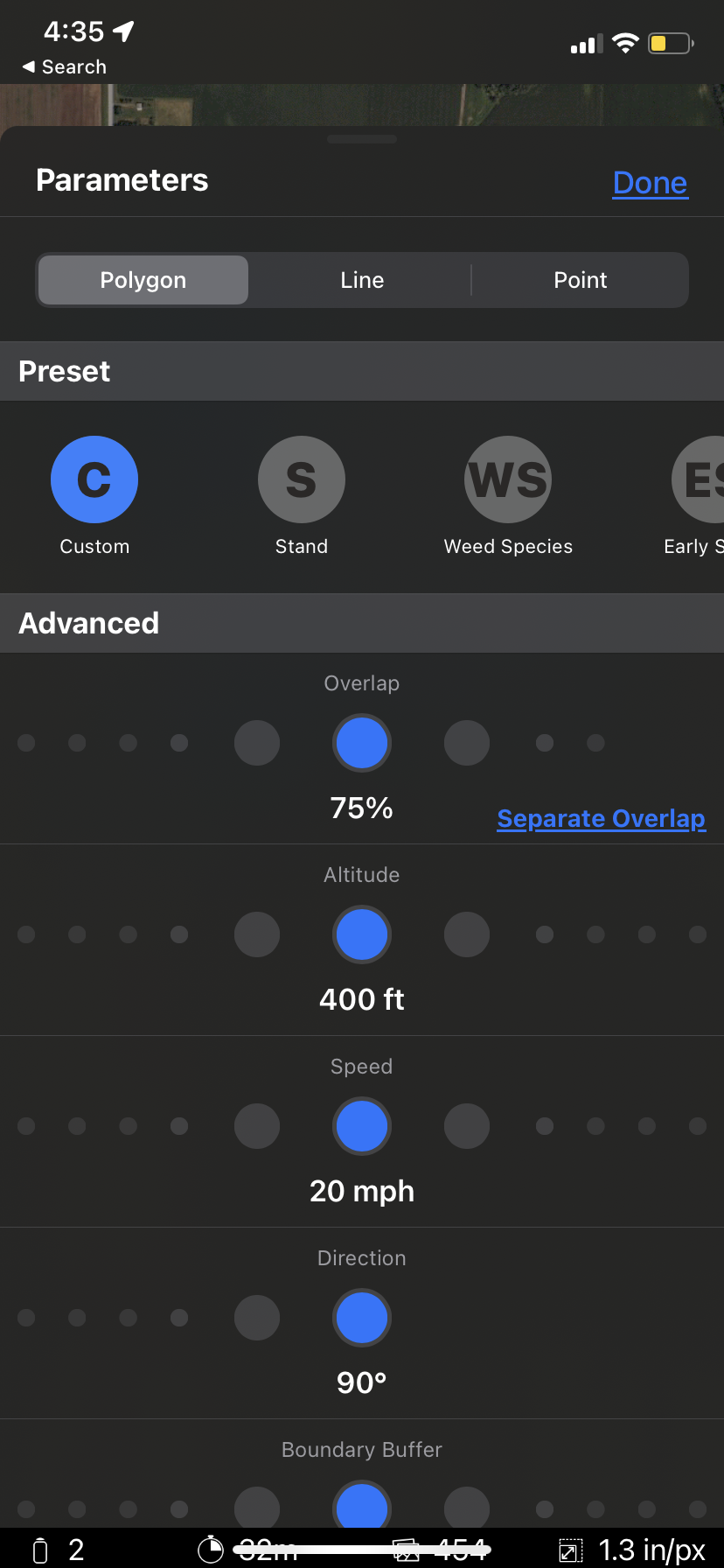 Now you're able to adjust the front and side overlap values for this mission.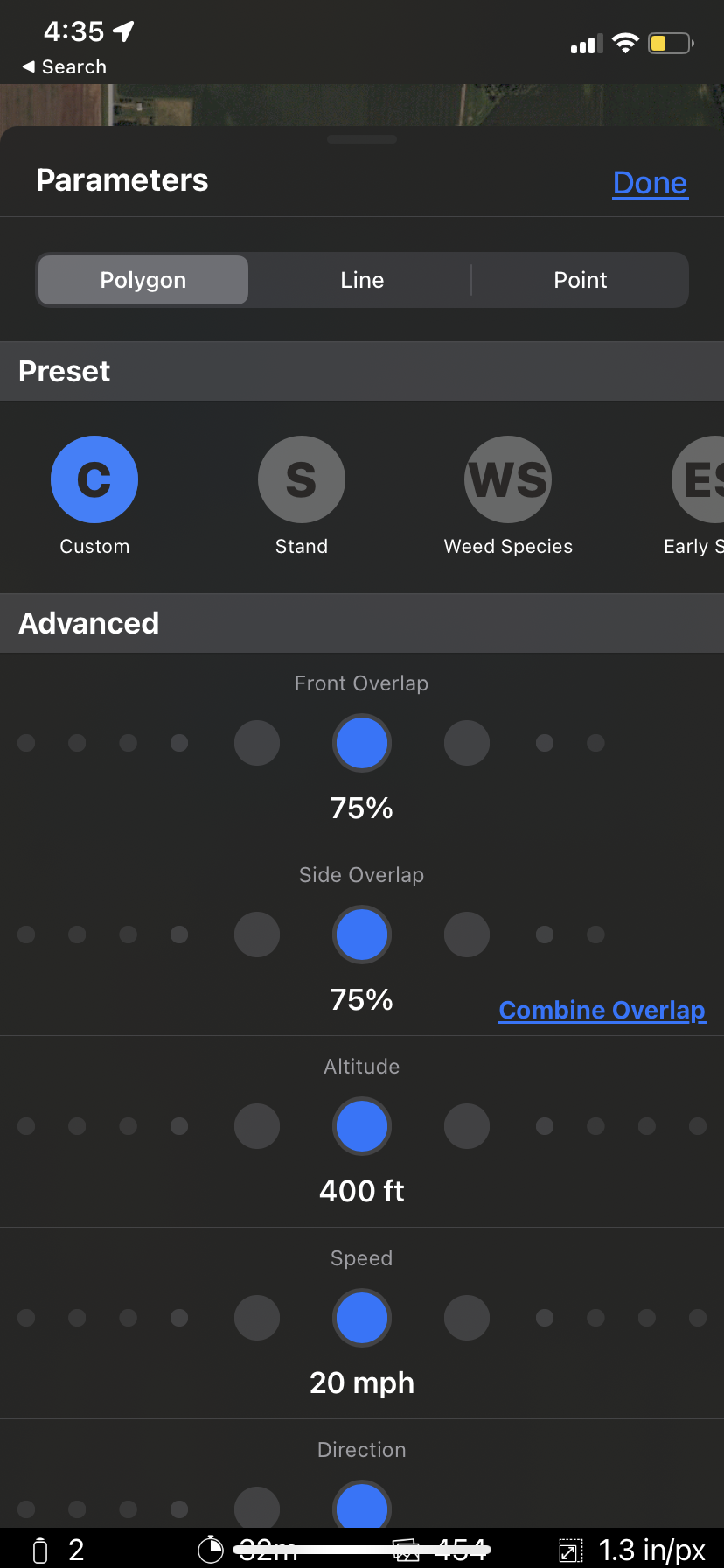 Related Articles

FieldAgent Mobile - User Guide

FieldAgent® Mobile User Guide English Engineered in Minneapolis, MN, USA April 14, 2022 Doc # 17013 Rev F Copyright © 2022. All rights reserved. Trademark Notice FieldAgent, Double 4K Skyport, and Double 4K are registered trademarks of Sentera. Other ...

FieldAgent - Mobile Stand Count

Overview The Mobile Stand Count feature for FieldAgent Mobile (iOS app) is intended for quickly processing shareable Stand Count results from the field's edge. The video below shows it populating in real time: A map result will be shareable ...

Changing the Overlap on the Single Sensor

Note for Bluetooth-equipped products: Single hardware that is equipped with Bluetooth connectivity, either integral to the sensor or via use of the Micro Gimbal product, can configure overlap using the FieldAgent mobile app. If your sensor is ...

FieldAgent Mobile - Connecting to Bluetooth

1. Turn Bluetooth ON. 2. Download, launch, and log into FieldAgent Mobile (iOS App). Need to activate your account? Visit https://fieldagent.sentera.com/activate. 3. Place your drone on a stable surface and power it on. The gimbal will calibrate and ...

FieldAgent Mobile - Single Sensor Gimbal Installation Steps

Installing a gimbal on an Phantom 4 with a previously installed Sentera Single Sensor requires both hardware and software updates. To complete this process, scroll to the bottom of the page to download the three attachments: 1. Single Gimbal - ...