FieldAgent Mobile is now able to record and store ground control points for each field.
Prerequisites
You must have the Mobile Trimble Manager application downloaded on your iOS device. You can download it at this link.

The Trimble DA2 Receiver.

A Catalyst Subscription. The Catalyst 1 tier enable centimeter level accuracy.

Setting Up Your Trimble

1. Turn on your Trimble and connect it via Bluetooth to your iOS device.
Your Trimble will be named DA2 followed by the unit's serial number.
2. Open the Trimble Manager and select the DA2 as your position source.

3. Press the toggle to connect your position source to the app.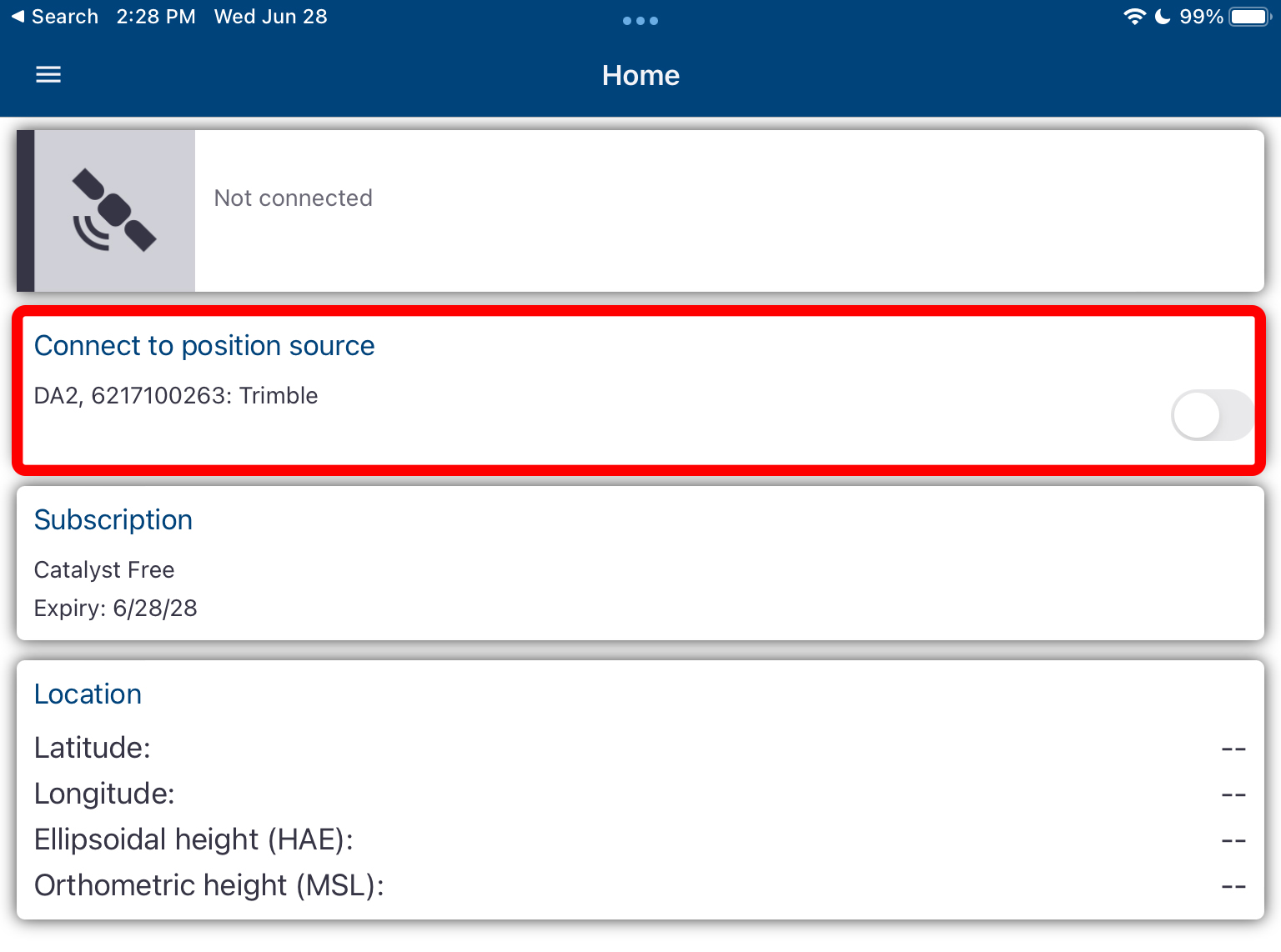 4. Before collecting any data, you must change two settings in the Trimble Mobile Manager application. Tap the three line icon

in the top left corner to access the settings menu.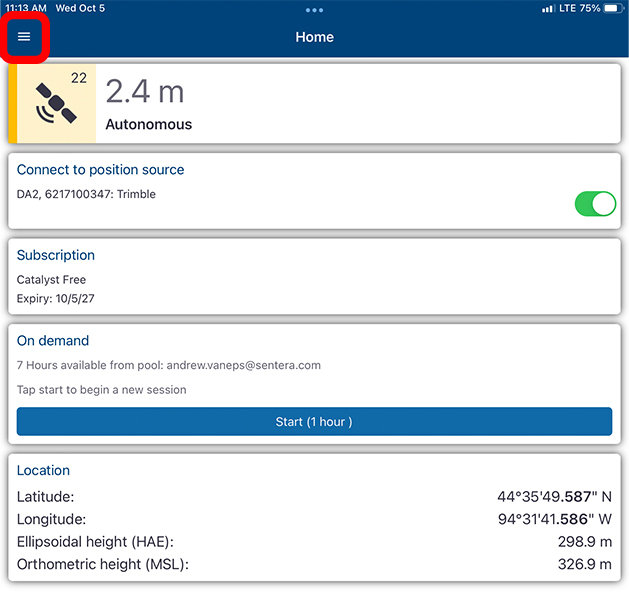 5. Press GNSS configuration.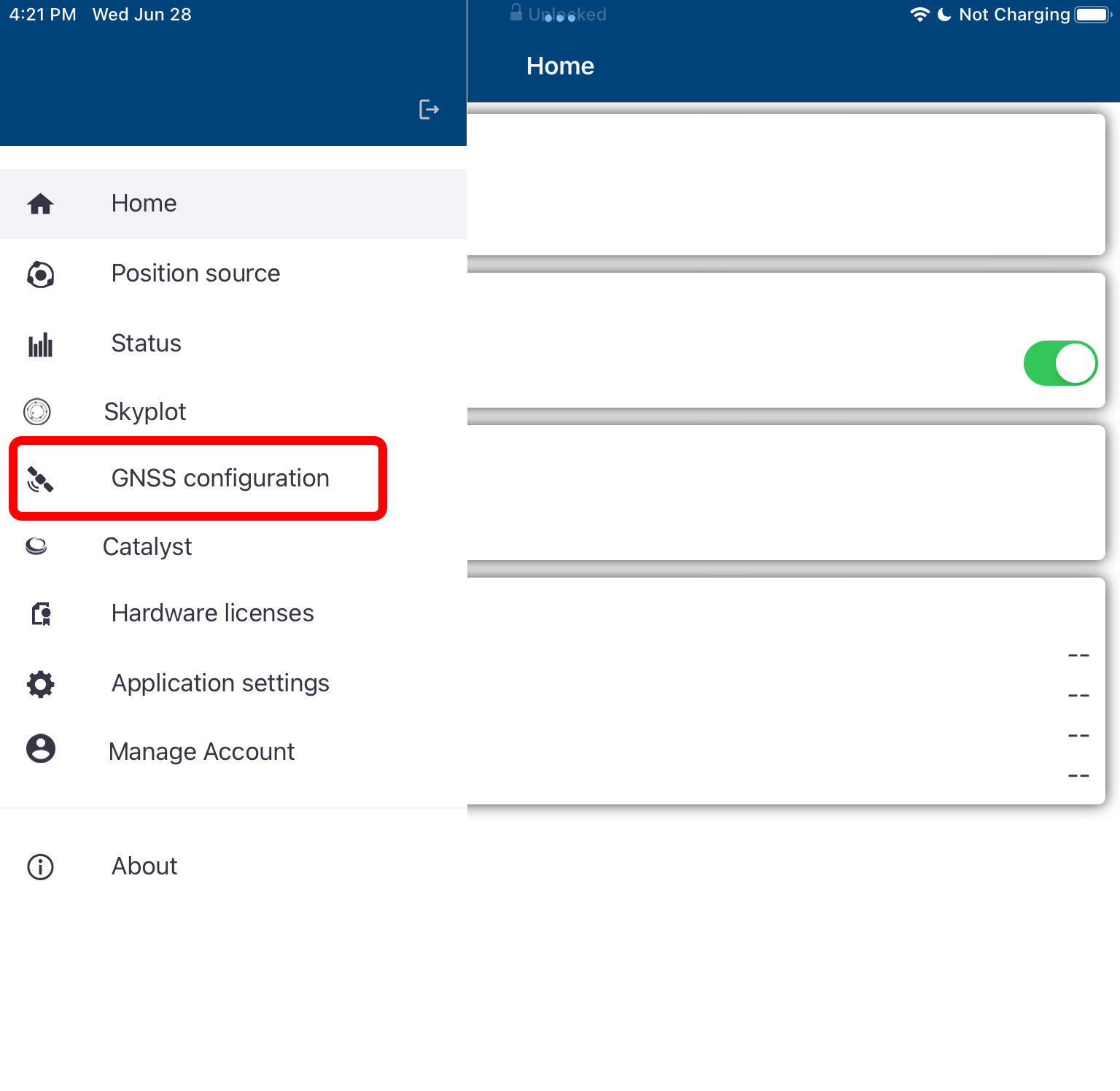 6. Change the GNSS correction source to Auto, and the GNSS output frame to WGS84(G1762).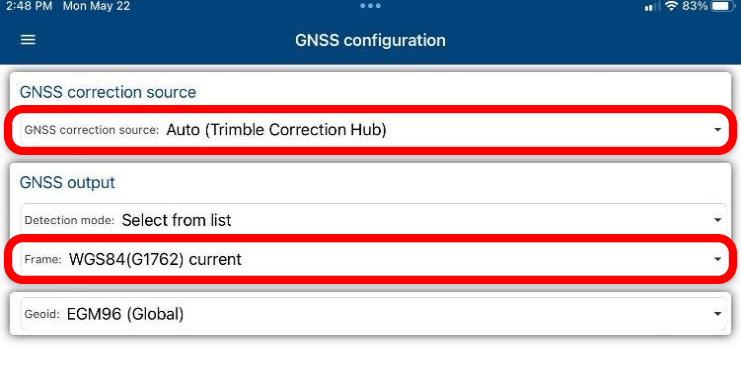 7. Navigate back to the settings menu and press Application Settings.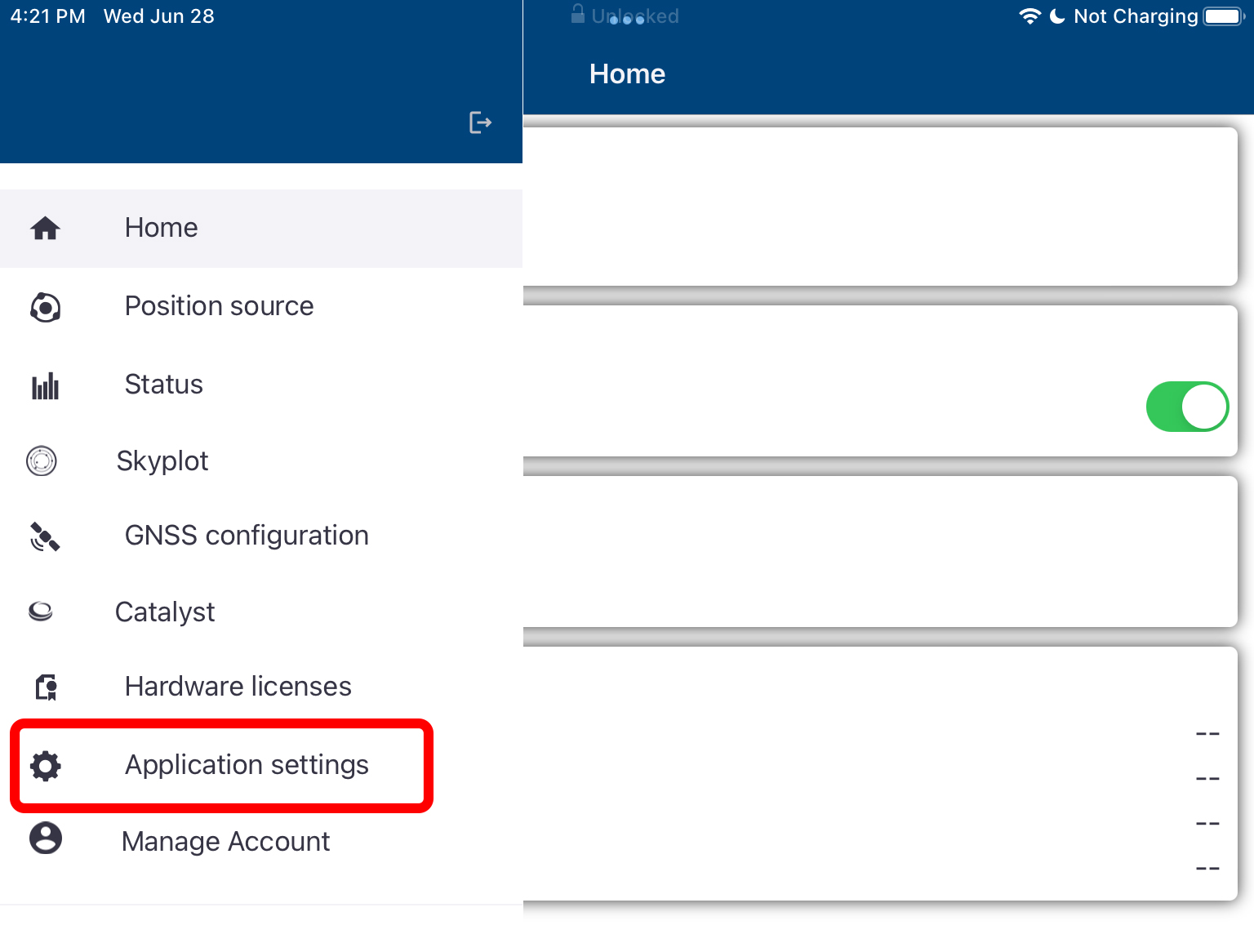 8. Change the Distance to Meters, and the Degree Notation to Decimal Degrees.


9. Return to the home screen and press Start (1 hour) to begin a session.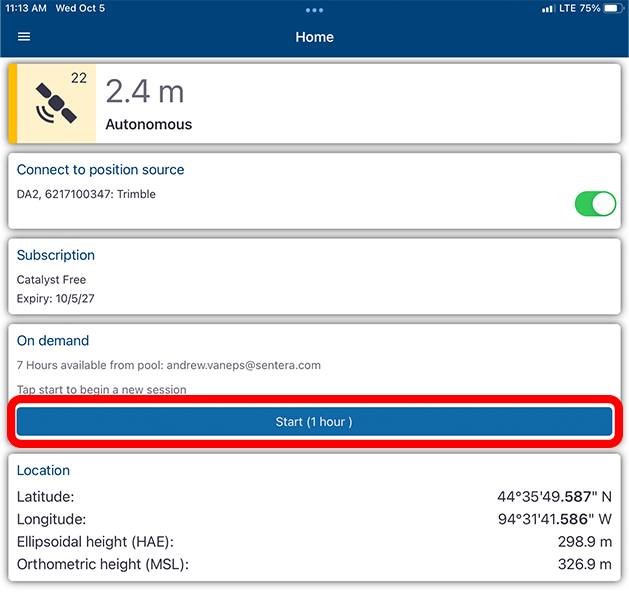 10. Wait for the accuracy to increase. The satellite background color will turn green when ready.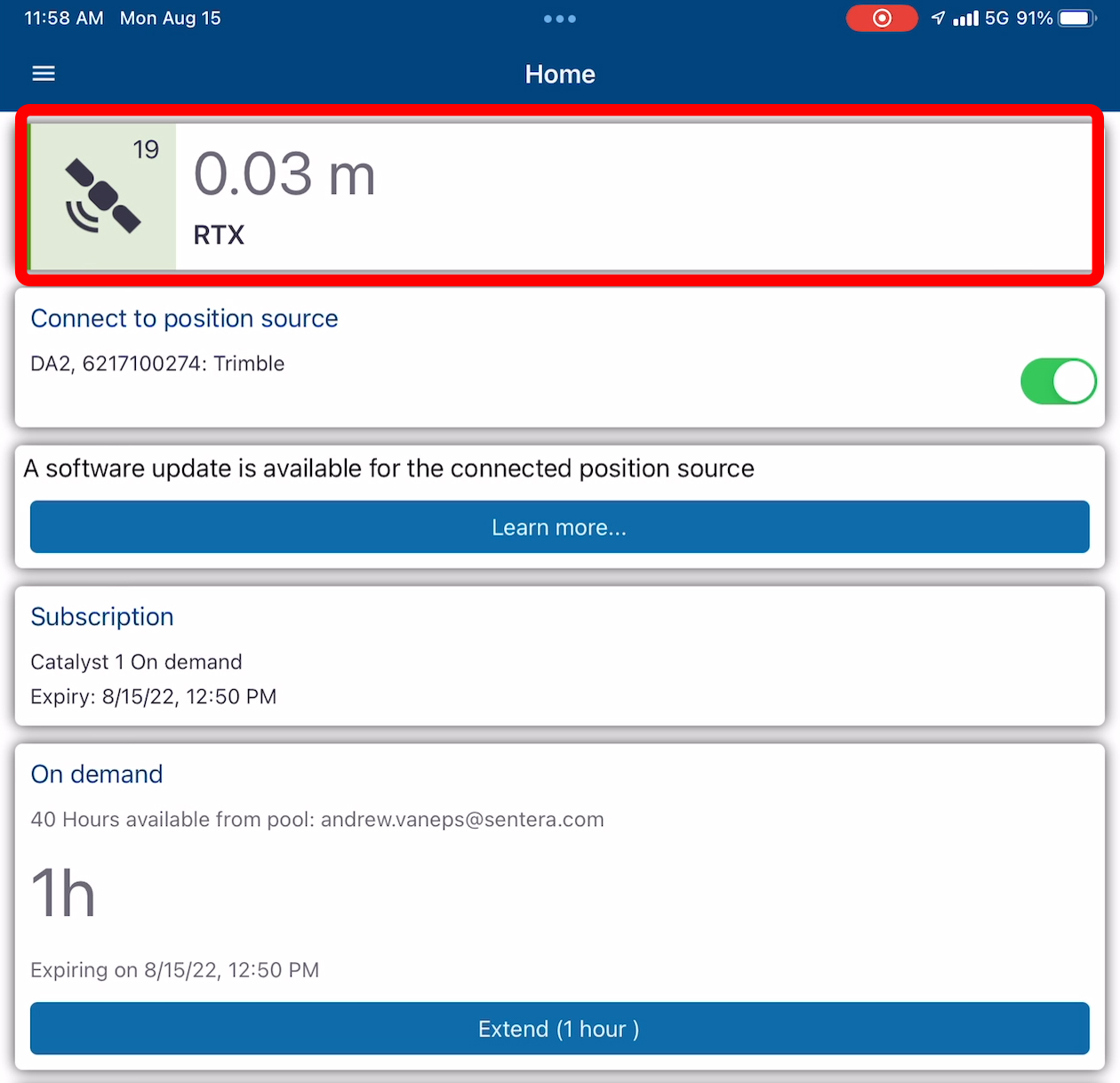 Enable Ground Control Points Feature

1. Open FieldAgent Mobile.

2. Press the Settings Icon

in the top right corner of the screen.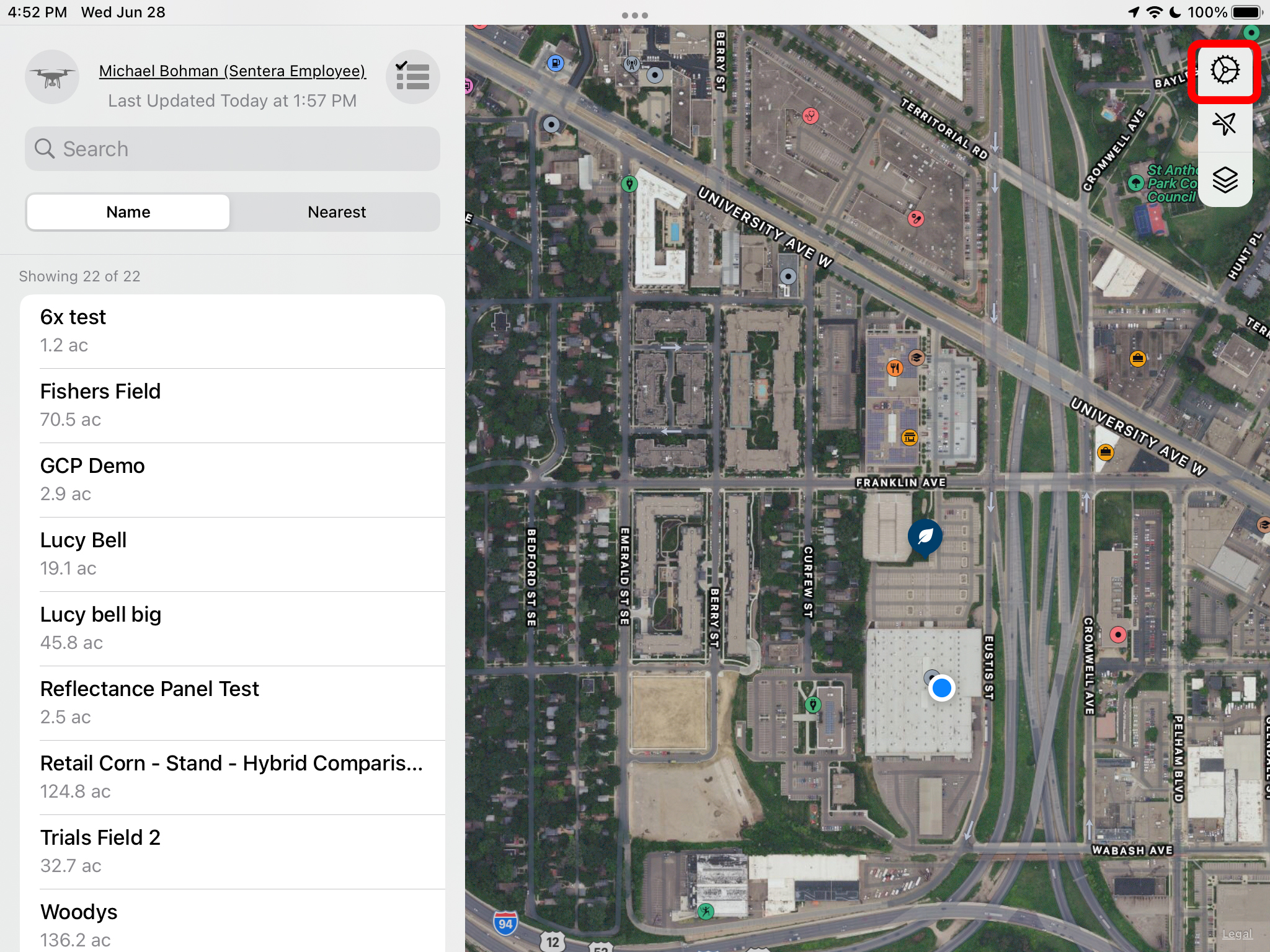 3. Scroll down and press Sentera Beta Features.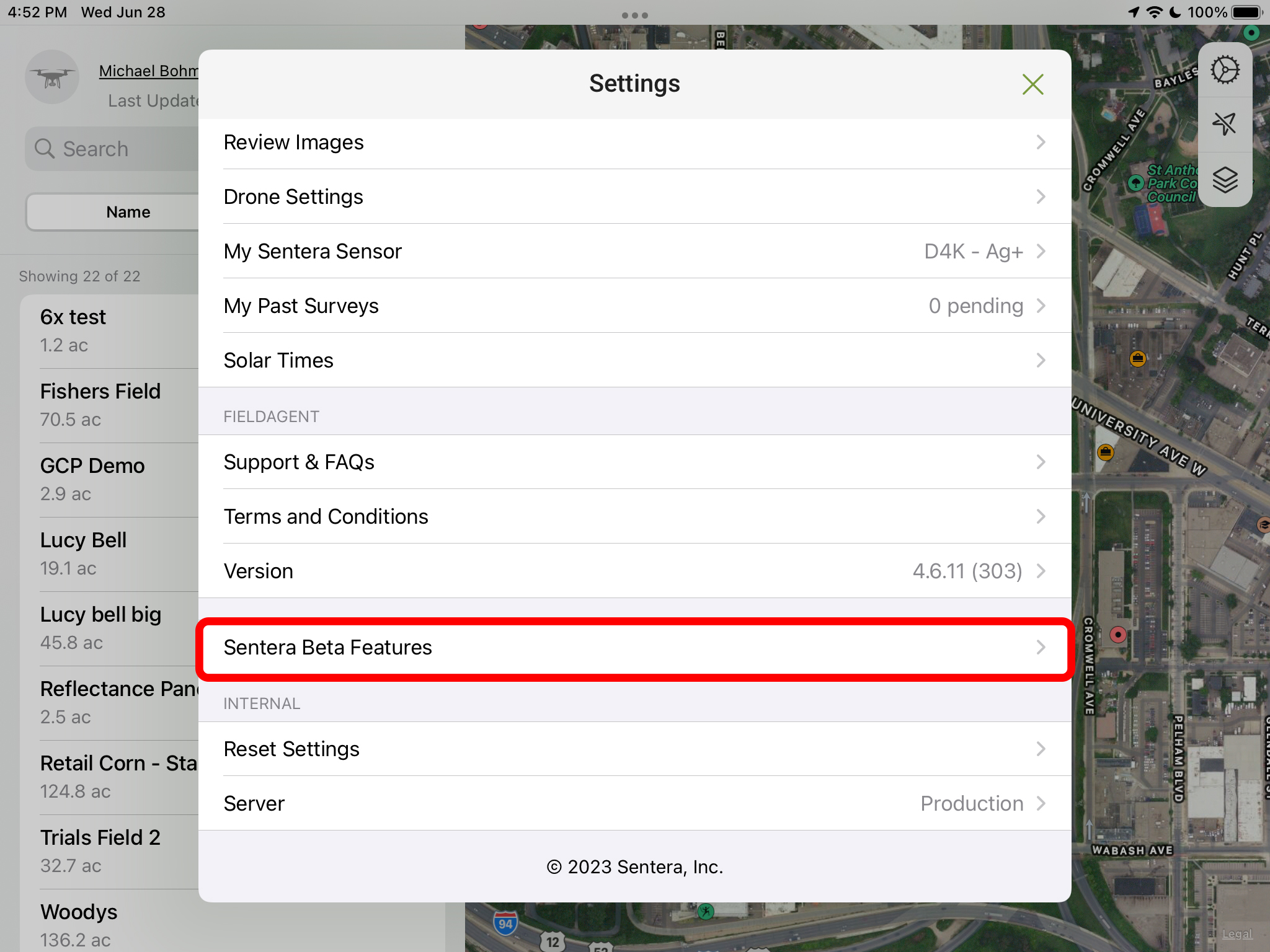 5. Toggle on Enable GCPs.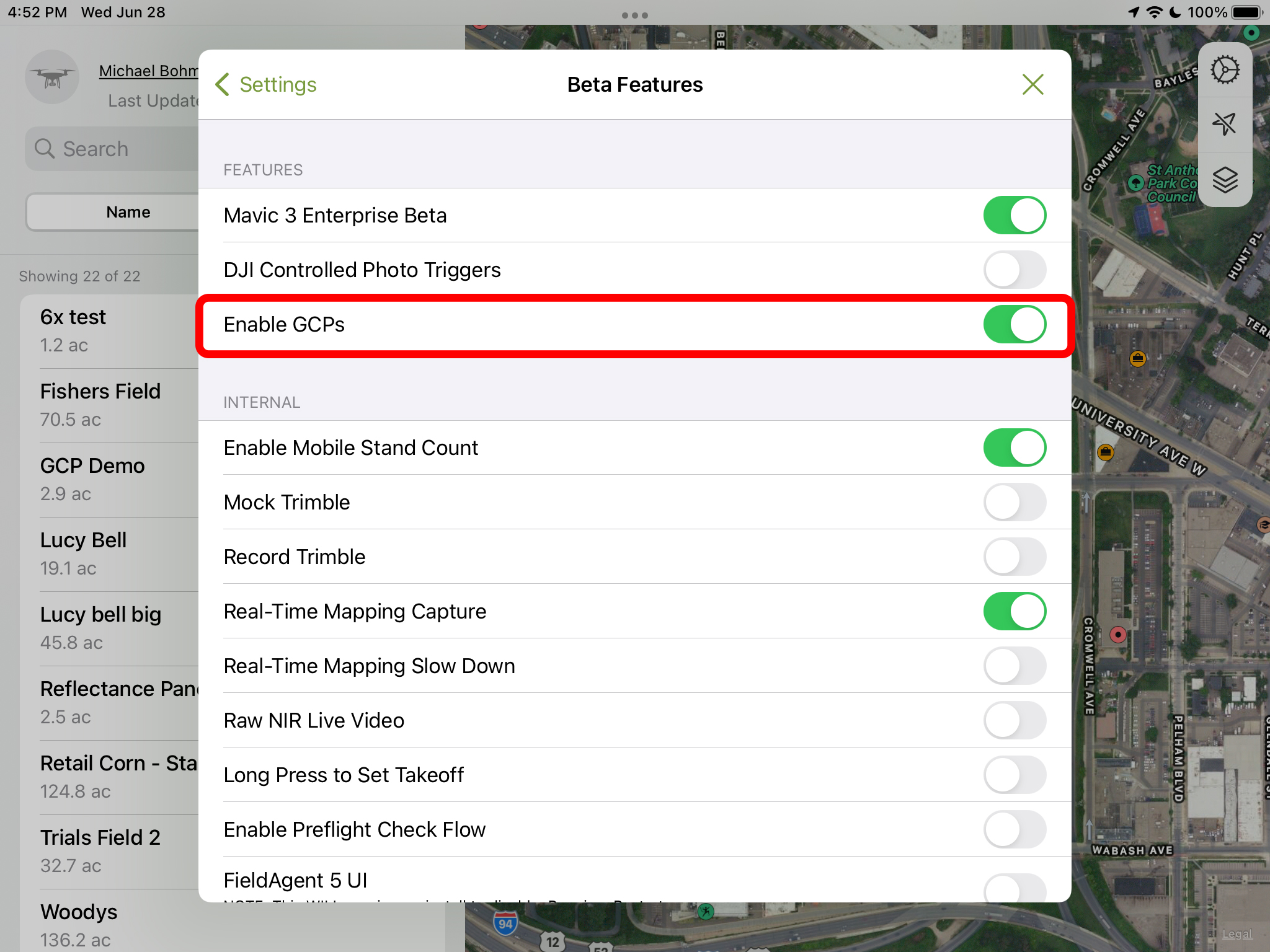 Recording Ground Control Points
1
. Select a field from your field list.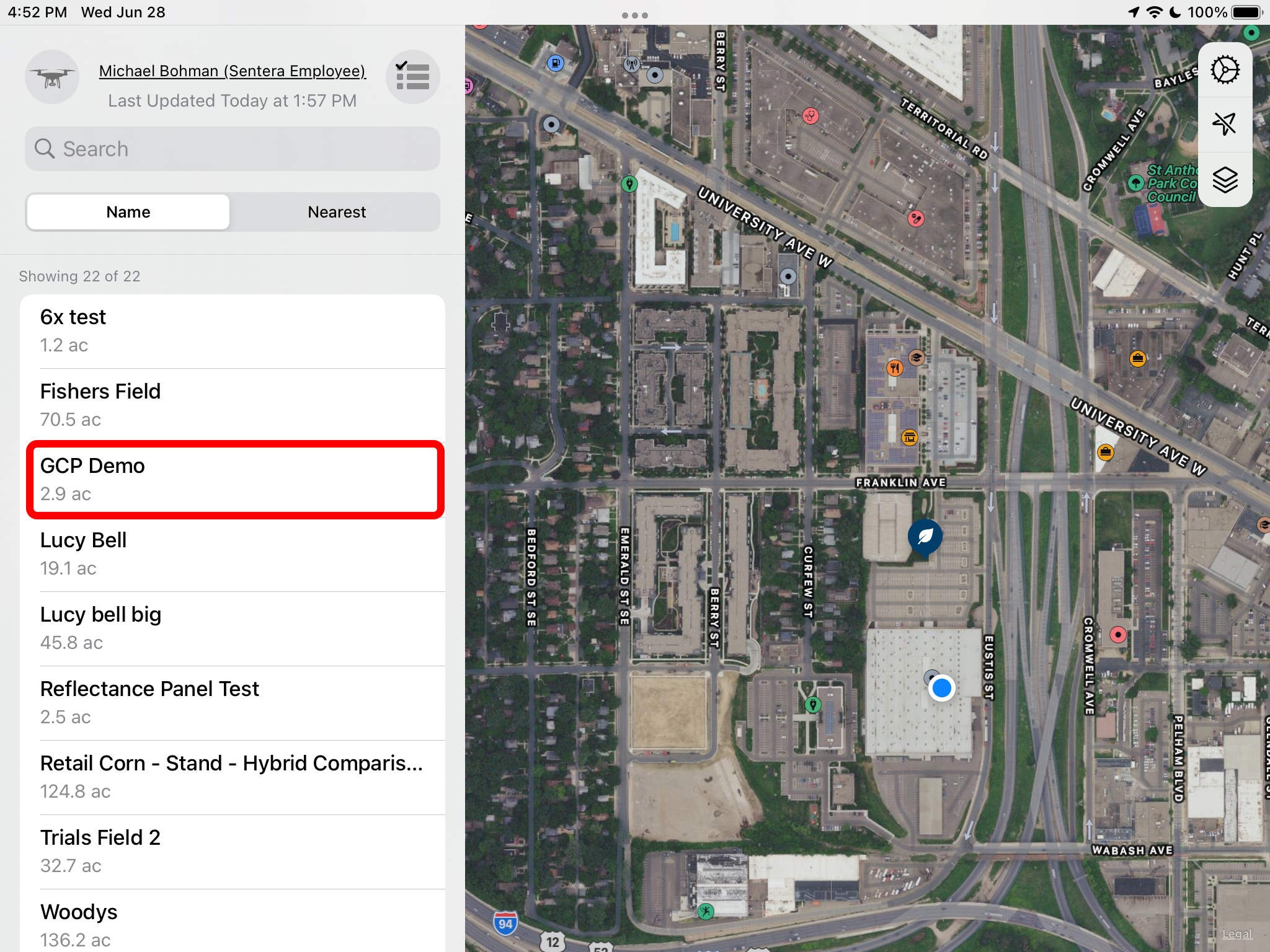 2. Press the GCP button.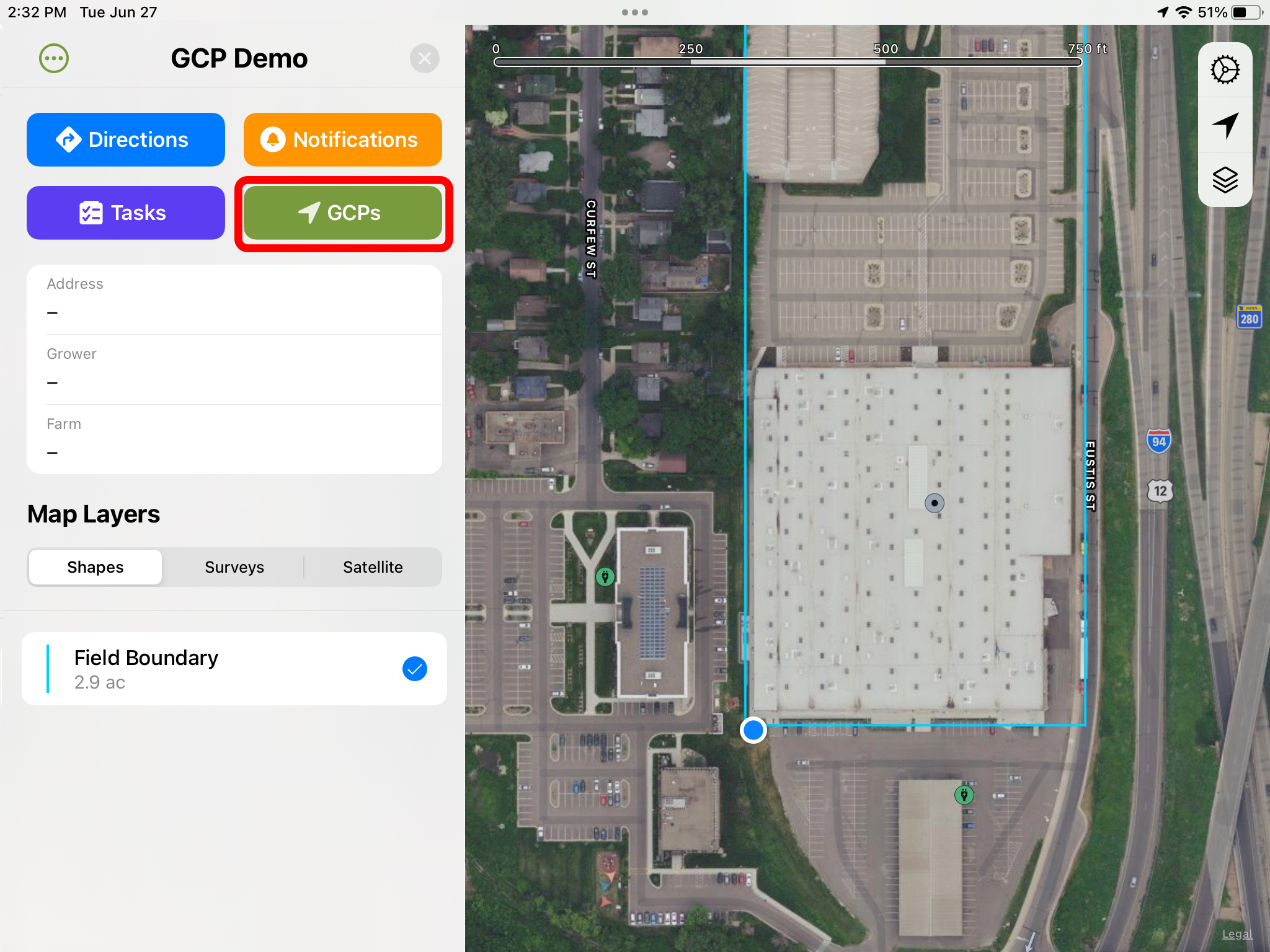 3. Press the Plus Sign Icon in the top left corner.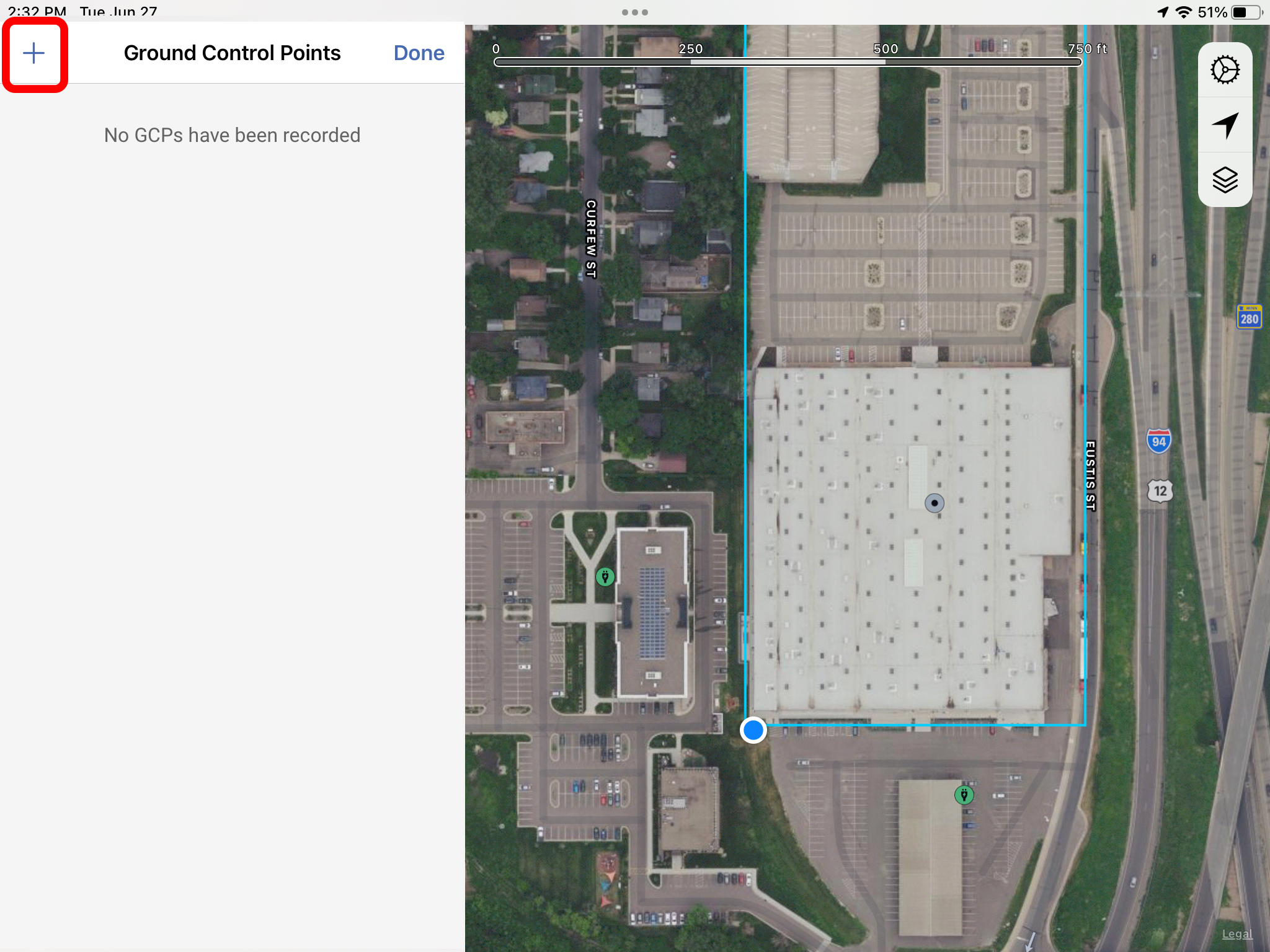 4. Press Save Location at each GCP location.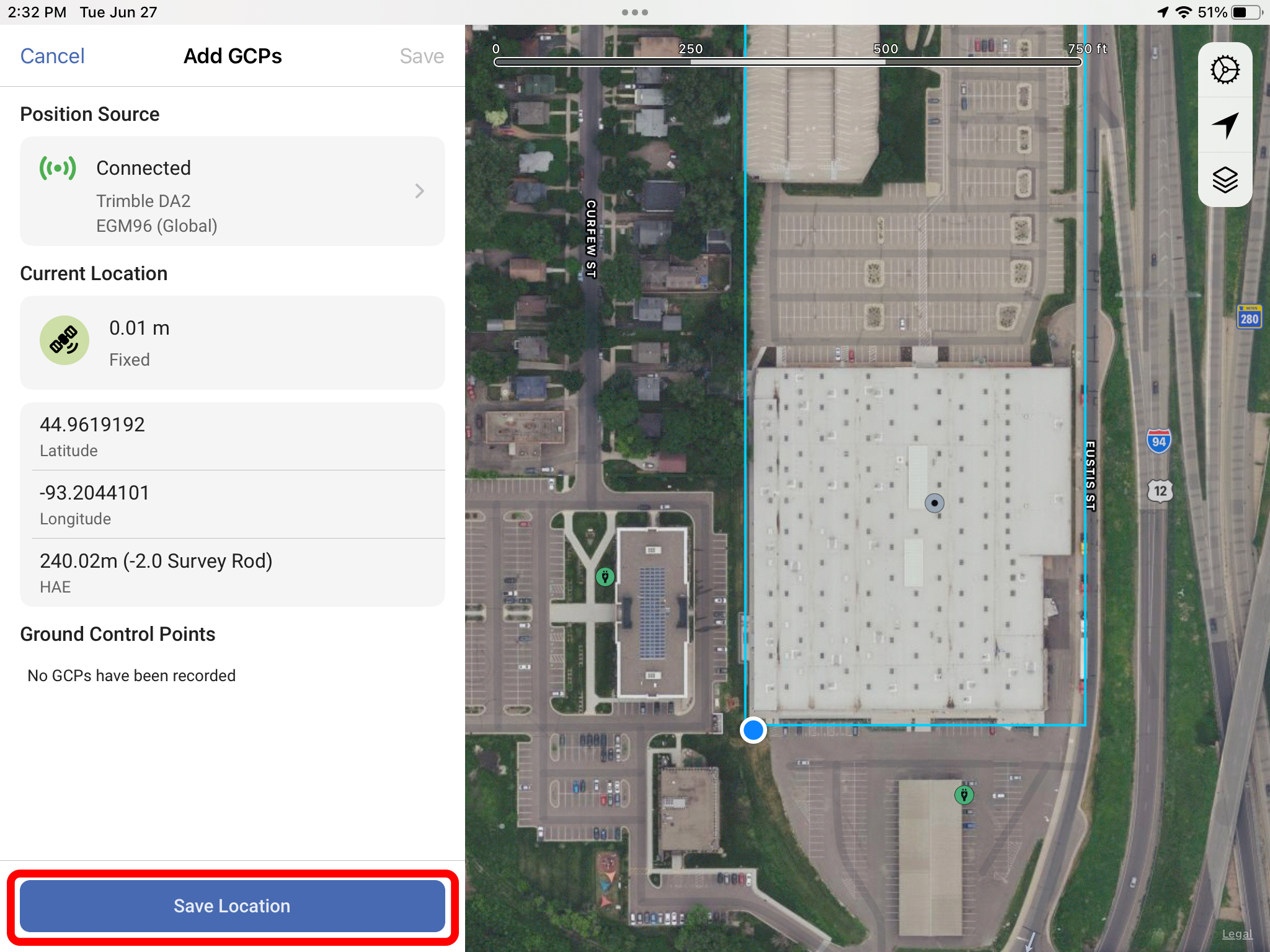 5. Long Press on any point, and select the delete icon

to remove it from the survey.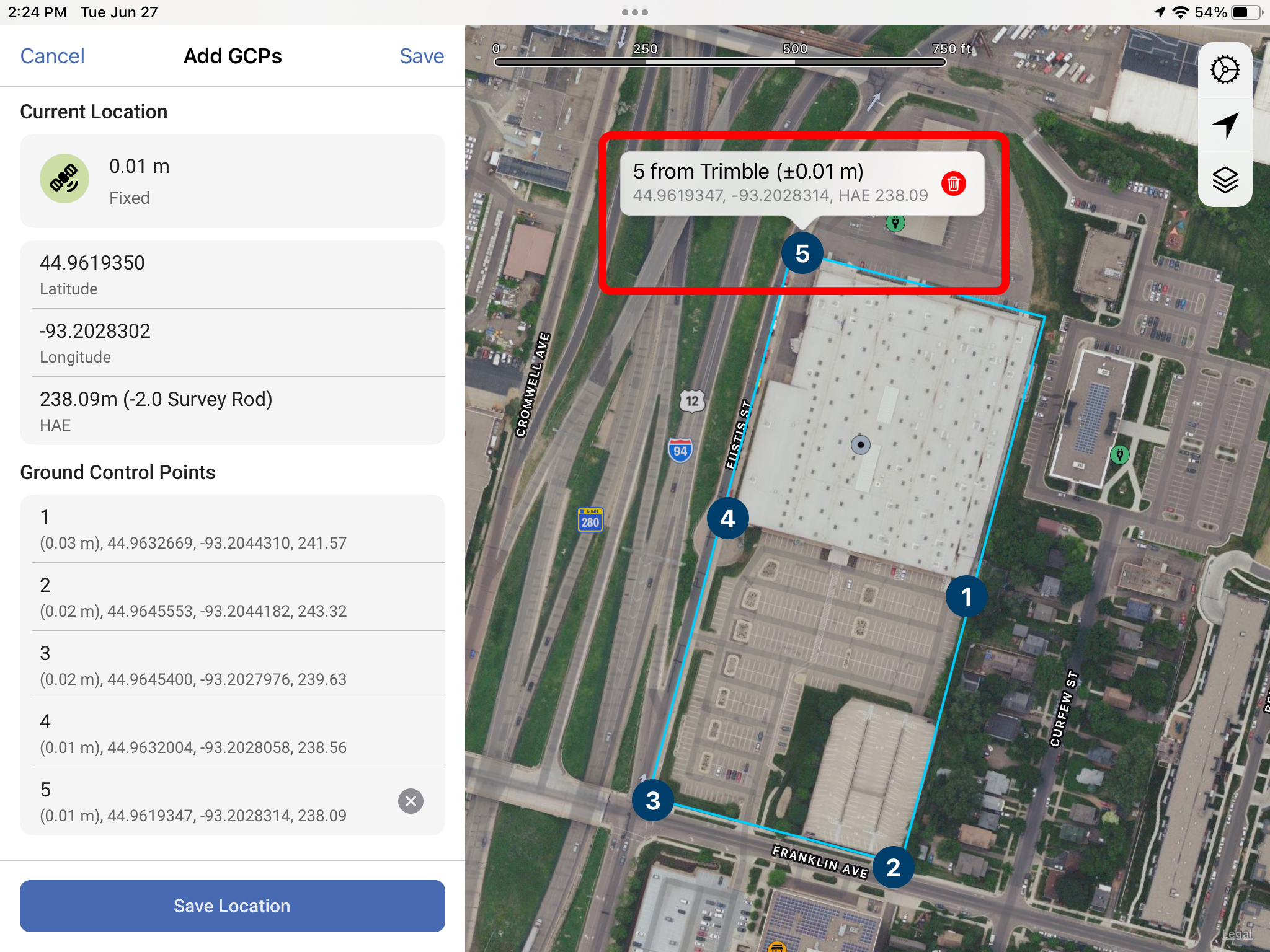 6. Press Save once you have recorded your GCPs.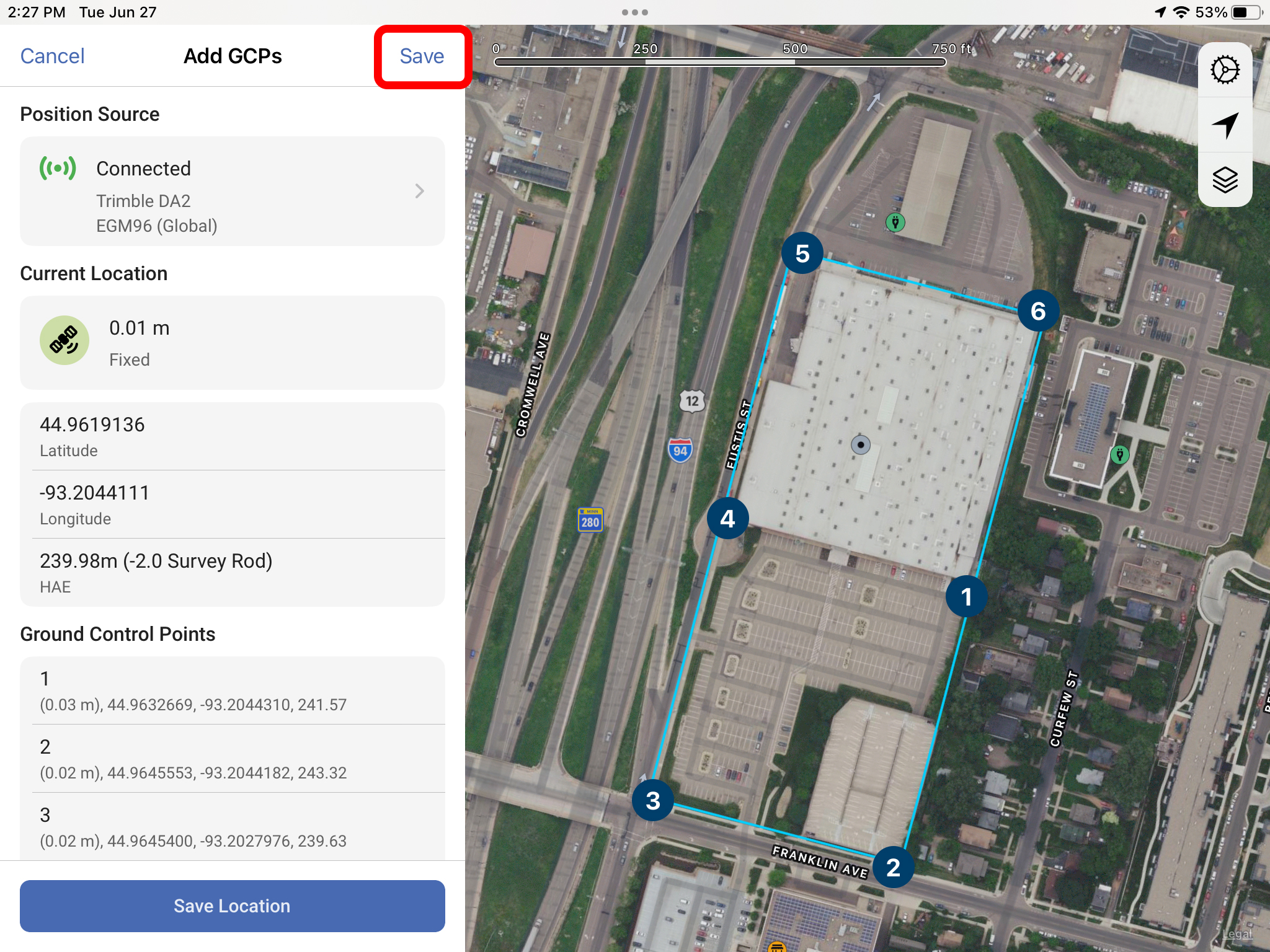 7. Your Ground Control Points are now saved in your field.
Select a survey date to load your GCPs onto the map.