For the best results download offline maps via a WiFi connection. Downloading offline maps via mobile broadband connection should be done in an area with strong service.
Navigate to Application Settings > Offline maps.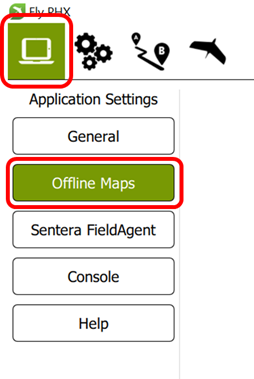 2. Add a New Set



Select the Add New Set Option.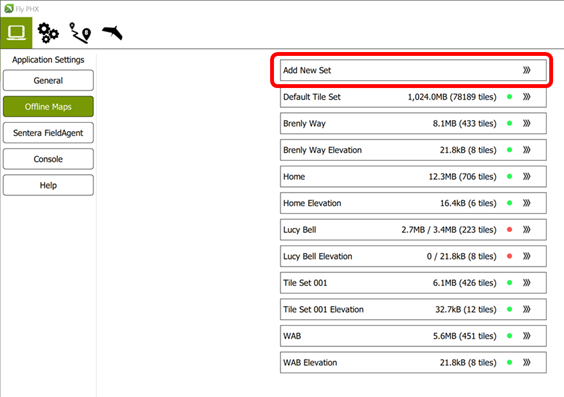 3. Adjust To Location



Adjust the map to the location you will be downloading offline maps for. There are several ways to accomplish this:
a. Drag and zoom on the map until the desired location is found.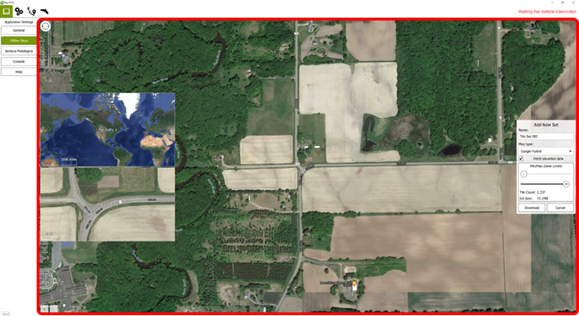 b. Use the Center On feature found in the upper left-hand corner of the map.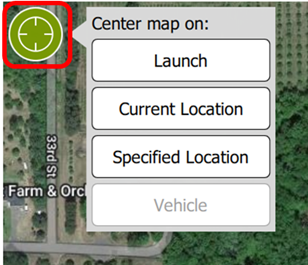 This will allow you to choose from:
• Launch: Centers the map on the launch location that is currently planned in the mission planning screen.
• Current location: Centers the map on the current location of the tablet/laptop. This is only available with an internet connection and location services enabled. This may not work when the host device is connected to the CommsBox.
• Specified Location: Centers the map on user input coordinates in decimal degrees notation.
• Vehicle: Centers the map on the current location of the PHX (must have GPS fix). This may display as a white screen when connected to the CommsBox or when mobile broadband connection is poor.

4. Name Tile Set



Name the tile set for future reference purposes.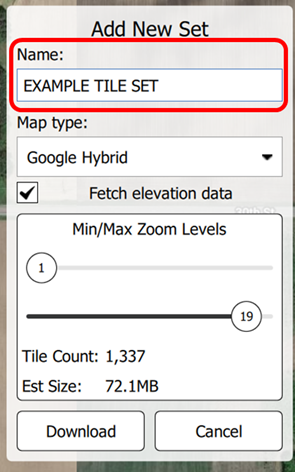 5. Select Map Type



Select the map type you wish to use. The recommended map types are:
Bing Hybrid
Bing Satellite
Google Hybrid (Windows only)
Google Satellite (Windows only)

6. Select Zoom Levels
Select the Minimum and Maximum zoom levels for the tile set.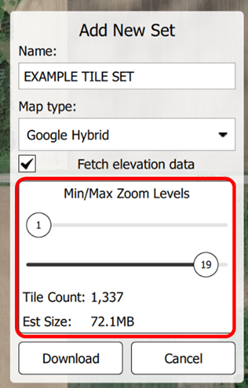 Minimum Zoom Level
:

The furthest the tile set can be zoomed out. The recommended setting is 1. This should produce a map scale of 1000 miles.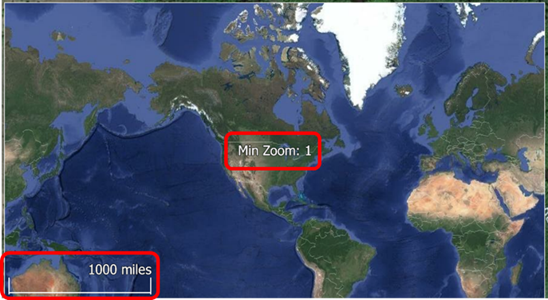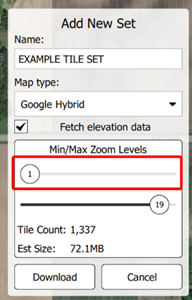 Maximum Zoom Level: The closest the tile set can be zoomed in. the recommended setting is 17 to 19. This should produce a map scale of 250ft to 50ft.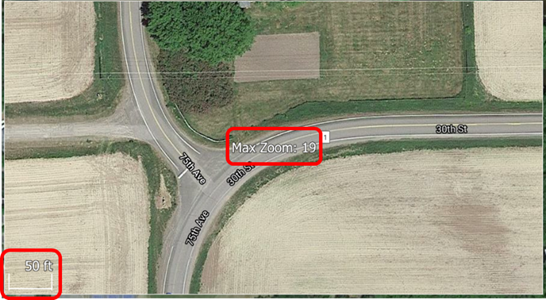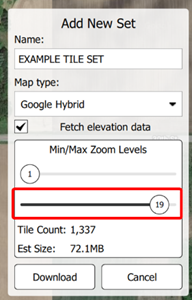 7.
Adjust Background Map Area
Adjust the background map scale to include the area needed for operation.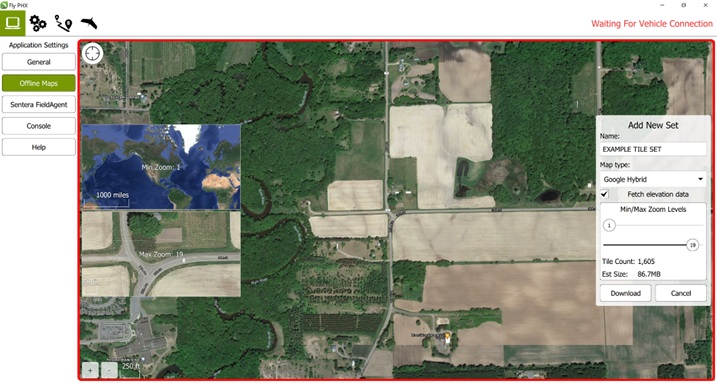 8.
Verify Download Size
Verify the estimated download size. The recommended download size is between 20mb and 50mb. The maximum download size is about 500mb or 10,000 tiles.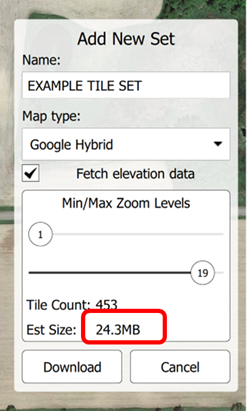 Changing the background map area and/or the maximum zoom level has the most influence on the estimated download size. The total area displayed on the map will have the maximum zoom level information available.
Tips for reducing estimated download size:
•
Reduce background map area. This is accomplished by zooming in (reduces background map scale) on the area of operation.
• Reduce maximum zoom level.