The 6X data is stored on an internal solid-state memory device. Data can be accessed by powering the sensor and connecting a cable to the USB-C port of the side of the 6X.

Powering the 6X
The 6X Sensor can be powered by the connection from a drone or by the external power supply.

Drone Power
Install your 6X sensor onto to your drone.

Power on your drone to power on your 6X.

Wait 30 seconds, the gimbal will stabilize downward and the 4 LEDs on the 6X will illuminate to indicate power.

External Power Supply
Connect the external power supply to the J1 port on the top/rear of the 6X Sensor.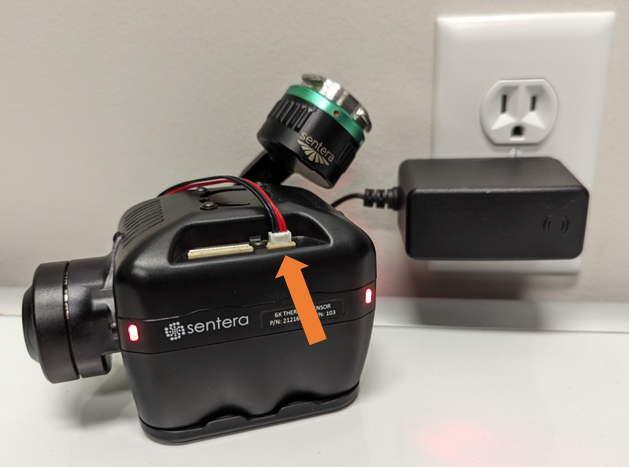 2. Plug in the external power supply to an outlet

3. Wait 30 seconds, the 4 LEDs on the 6X will illuminate to indicate power. The gimbal motors are inactive while being powered from the external unit.
Accessing Data
Once your 6X is powered, data is accessible using the following steps:
Connect your computer to your 6X sensor with the supplied USB-C to USB-A cable as shown below. A USB-C to USB-C cable can also be used.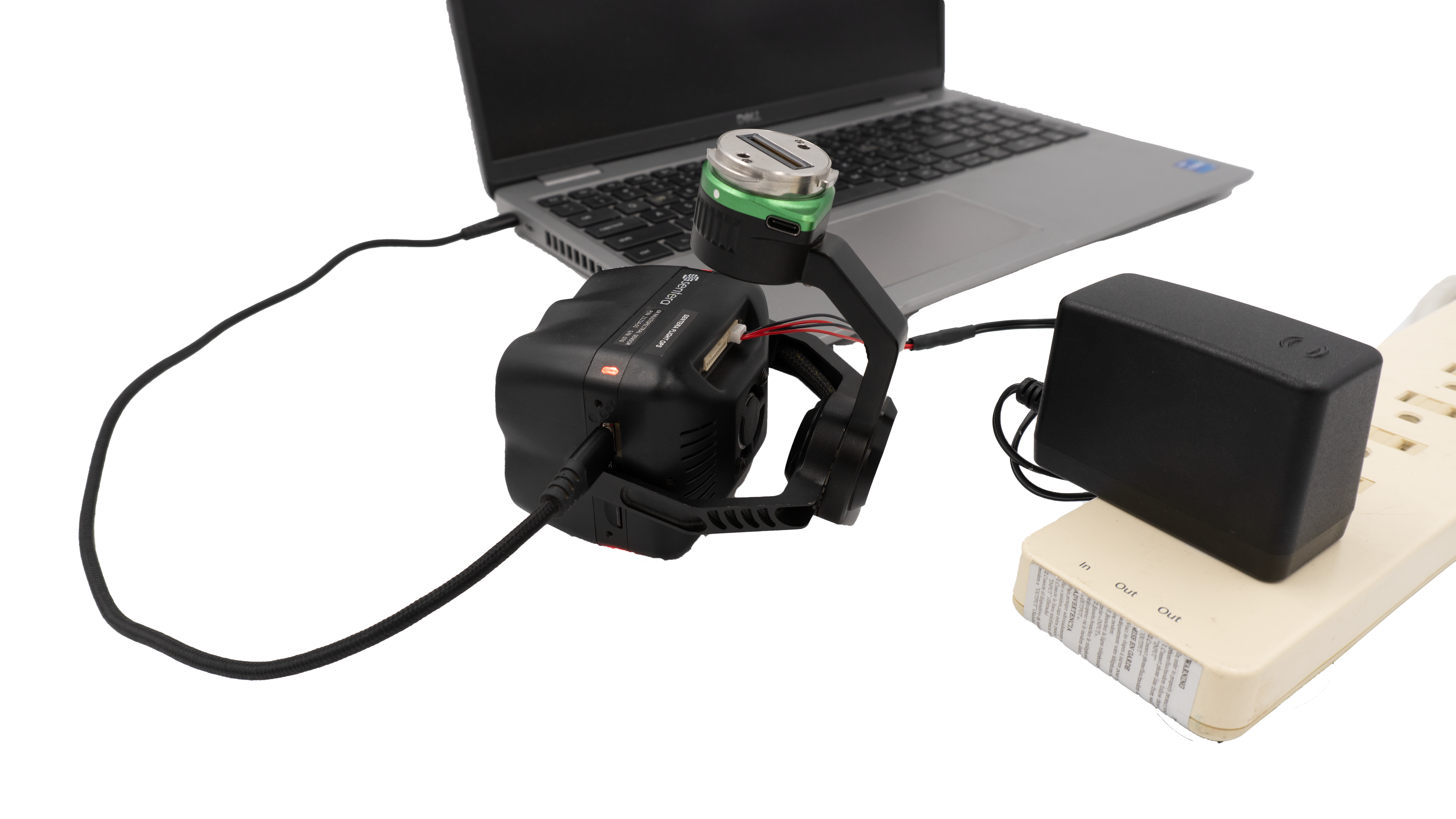 Use the port on the side of the camera, as shown below. This is NOT the same USB-C port used in connecting the GPS/Light Sensor module during flight.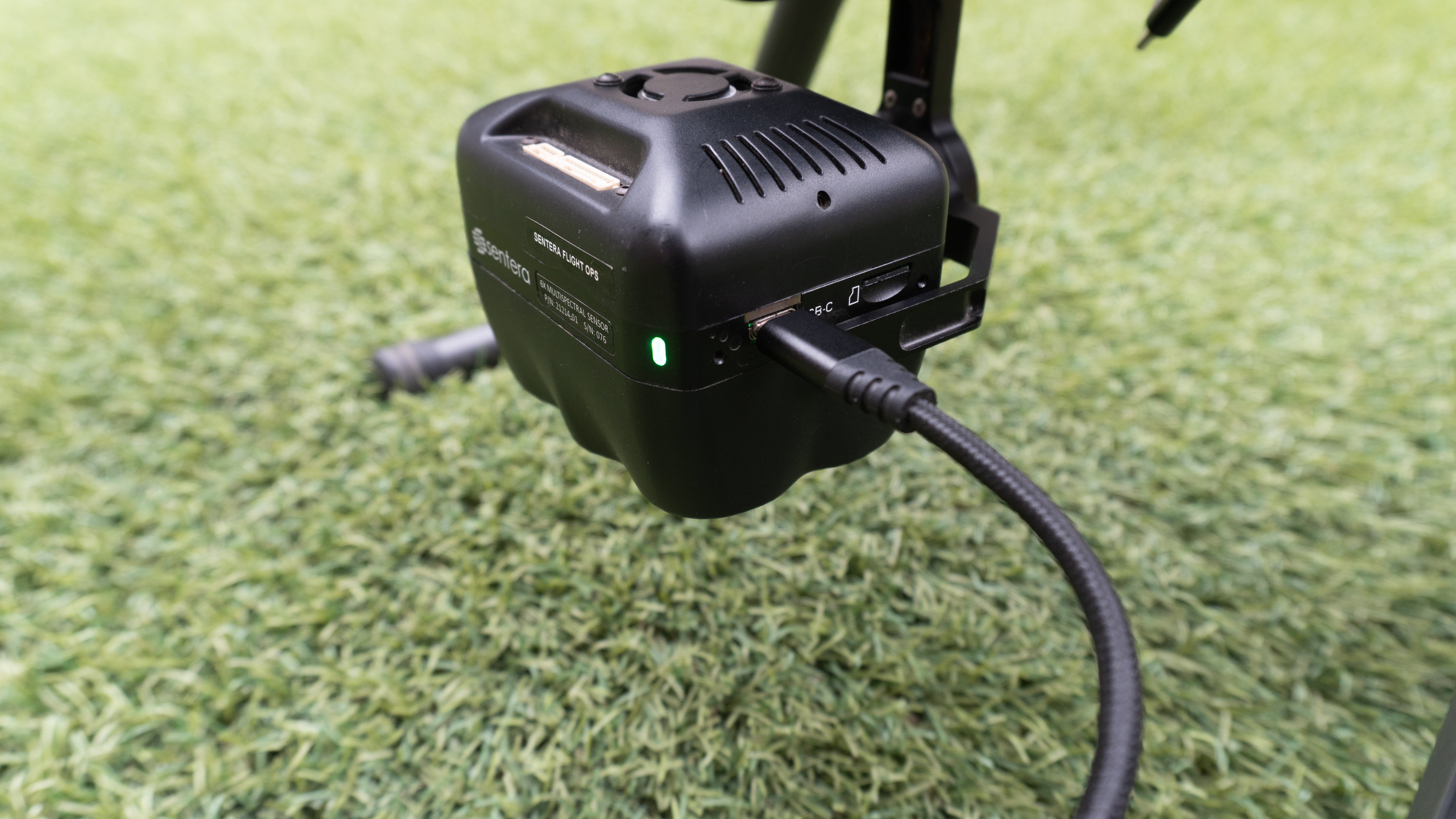 2
. Use File Explorer to navigate to \\sentera-6x.local

Note:

If prompted for a user/password when connecting to the network share, a user name of "sentera" can be used with an empty (blank) password. Checking the "Remember my credentials" option will save the credentials for future use and avoid being prompted again.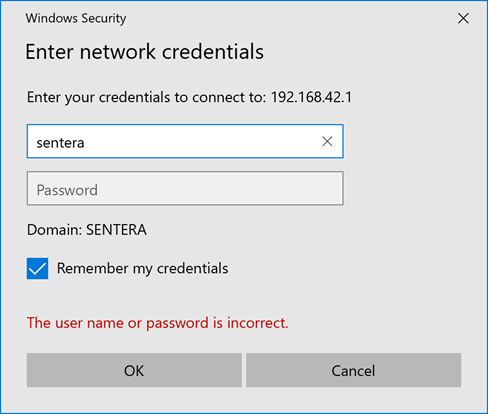 3. Select the data folder

4. Select the Snapshots folder

5. Select your session folder. The folder is named according the the UTC date and time when the data was collected.

6. Copy the entire session folder onto your desired location by drag and drop, or copy and paste.