Sentera PHX™ - How to Change Side Lap in Fly PHX
1. Plan a mission as normal.
2. Select Stitched Mosaic from the present and click Next.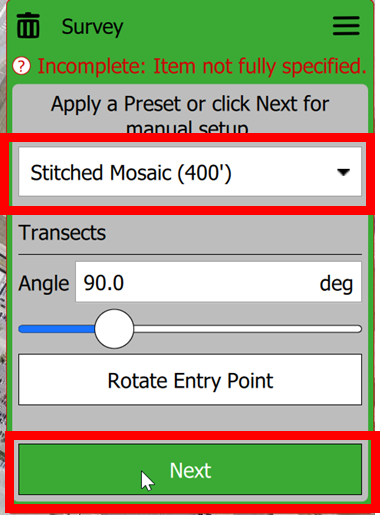 3. Before planning the landing, select the Survey mission item.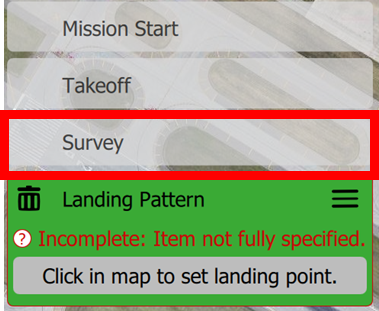 4. The grid setting menu displays. Adjust the side lap to the desired percentage. Click Done.