Post Processing Steps

To process mosaics created using the 6X, perform the following steps:

2.
Load 5 single band mosaics or 5-band mosaic into QGIS. The images will display in the Layers area.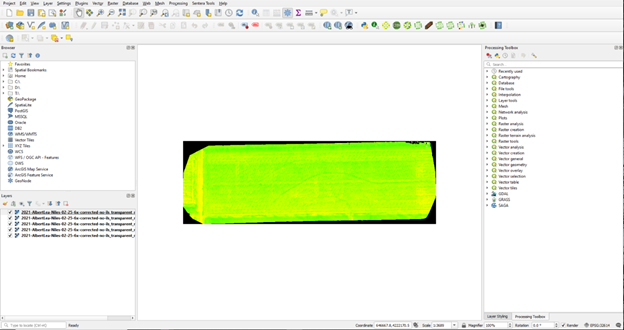 3. Click the Sentera 6X Post Processing icon.


4. From the Input Type area, use the dropdown to select the five individual bands to match the Narrow Bands listed, or switch to the 5-band tab to use a 5-band mosaic as the input.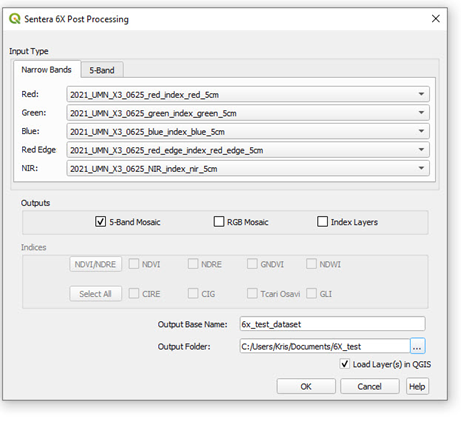 5. Select the desired output checkboxes in the Outputs area.
6. Enter a name in the Output Base Name and confirm or navigate to the location of the Output Folder.
7. Click OK.

8.
The selected outputs will be loaded into QGIS when processing is complete. The Layers area allows you to select layers to view in greater detail.